If you are not totally satisfied with this product you pay nothing!
Pet Odor Eliminator: Our commercial grade concentrated bacteria/enzyme solution is one of the best on the market. Just give it a try and you will see why.
We know, all companies make various claims about their products. Who do you believe? We say, believe your own experience. The point is, if this device solves your problem we are both happy, but if it fails you return the product and pay nothing. We don't just want to sell you a product one time. We want you to be pleased with our products and service so you will recommend us to your friends and family.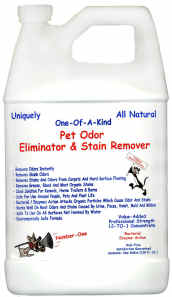 Click here for more detail